Do you feel like going out in Madrid but you don't want to spend a lot of money? Don't worry, you're reading the perfect article. Urban Safaribrings you the best cheap plans in Madrid. Discover what to do in Madrid today without spending too much!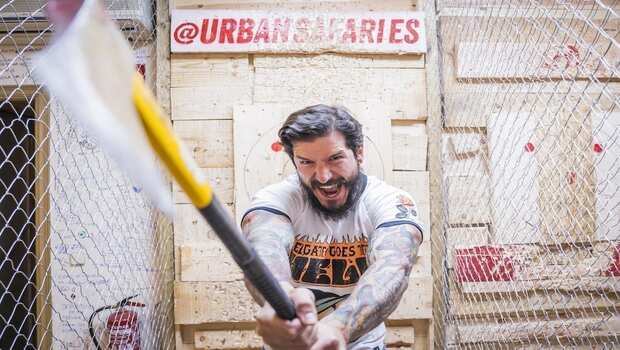 One target, one hour, cold beers and, of course, our arsenal of axes and throwing weapons. We assure you that axe throwingin Madrid is the best plan if you want to surprise your friends, family or partner 😉
Hours: Mon to Thurs: 4pm-10pm; Fri: 4pm-11pm; Sat: 11am-11pm; Sun: 11am-10pm
2- Ghost station of Chamberí
One of the best things to do in Madrid if you don't want to spend a lot, is this museum with which you can go back to the 60s, visit the Chamberí ghost station.
An old Metro station preserved for the current visit of tourists. Perfect to have an interesting time and learn about the history of Madrid in a totally free way.
Hours: Fri: 4:00 p.m.-8:00 p.m.; Sat: 10:00-14:00 and 16:00-20:00; Sun: 10:00-14:00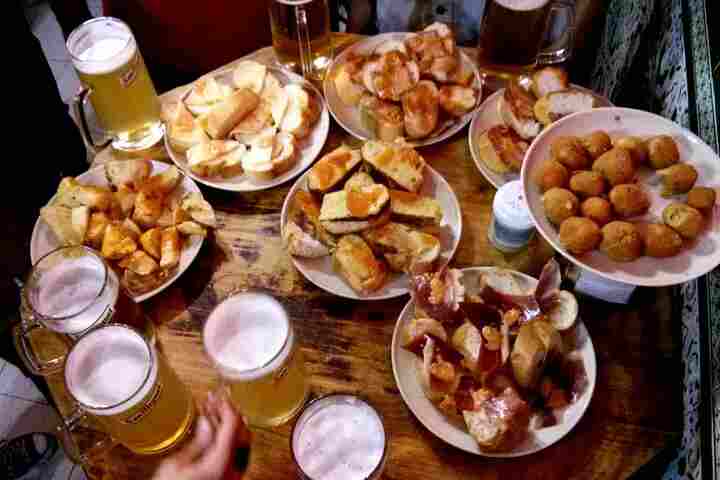 If you want to eat cheap, El Tigre is without a doubt the place you are looking for
With each drink you order, they give you a plate full of tapas such as patatas bravas, croquettes, tortilla skewer, etc…
With €5 you can perfectly leave full and satisfied
Open every day from 12 to 1 am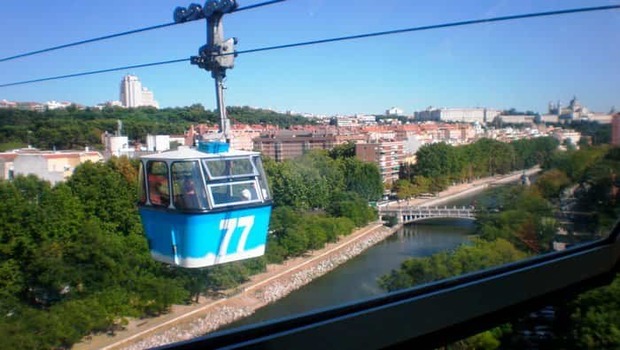 If you want to see impressive views of the city in an inexpensive way, try the Cable Car. Family fun, in this cheap plan with children in Madrid.
If you are not too afraid of heights, you can try this cheap plan to see Madrid from the air with your friends, partner or family.
5- Rent a boat in El Retiro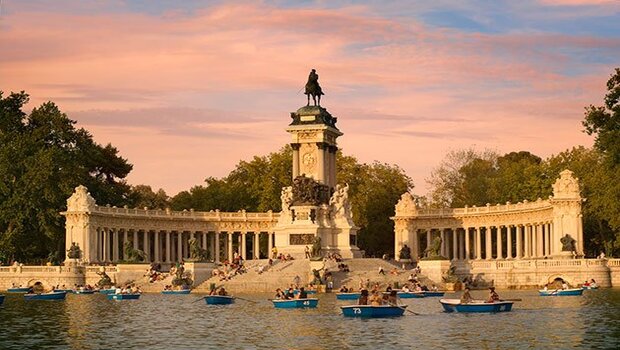 You cannot go through El Retiro without having boarded one of its famous boats available for use in the pond. One of the best plans for a couple that will experience a romantic moment from a movie.
This obligatory plan for both locals and tourists is perfect to share with both friends and your partner.
6-Squid sandwich in the Plaza Mayor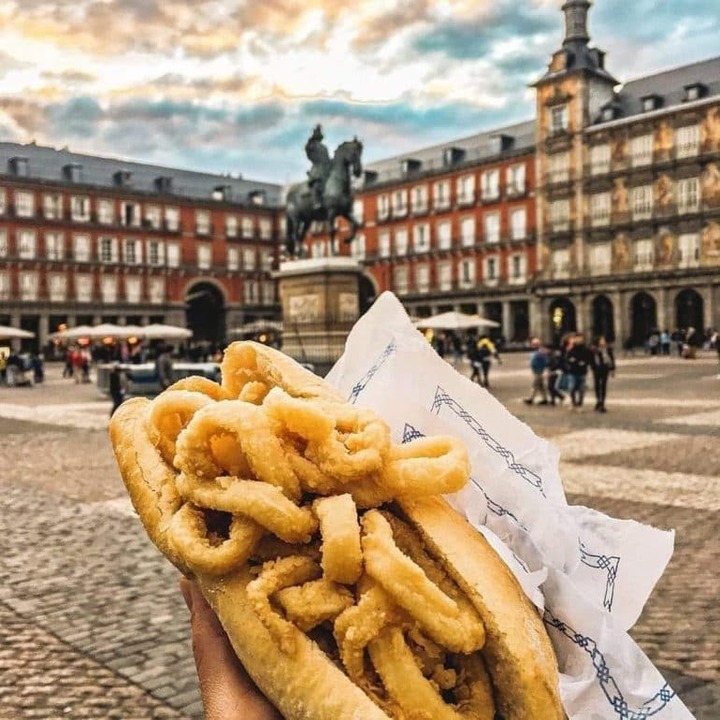 There is no more Madrid plan than this. Come to the Plaza Mayor to taste the typical calamari sandwich while you take a walk through the center and enjoy the atmosphere.
Around the Plaza there are many places that offer these sandwiches for a very cheap price, which ranges between €3 and €5. They also usually sell cheap portions of typical dishes such as patatas bravas.
7- Recreational ABC Serrano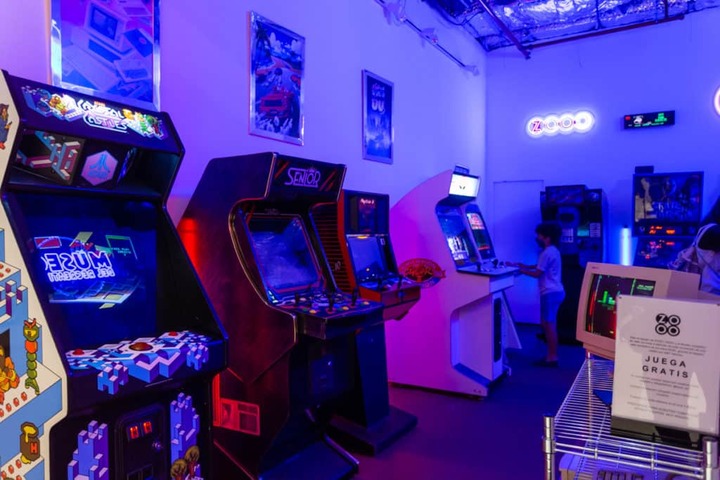 Go back to the 80s and try the most popular games of the time on ABC Serrano
This recreation room set in the 80s has completely free access. You can find the most famous games like Pac-Man. It has limited capacity, so we do not recommend going too late.
Open every day from 10:00 a.m. to 9:00 p.m.
8- Picnic on the hill of Tío Pío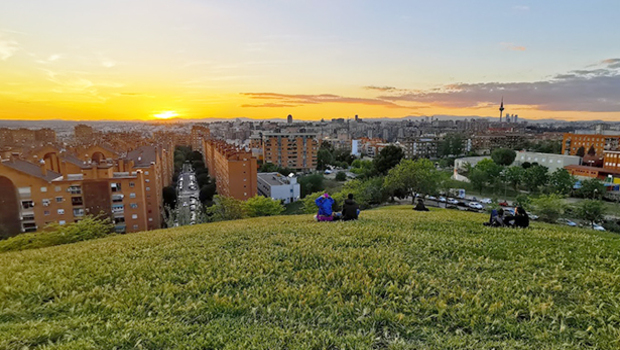 For this plan you only need a blanket, your mobile to play music and take you home or buy whatever you want to drink at the supermarket.
Come visit the Tío Pío hill with your partner, friends or family and enjoy one of the best sunsets the city has to offer, completely free of charge. We recommend you take something warm because it is quite windy and cold at this time of year.
C. de Ramón Pérez de Áyala, 12
These are the cheap and original plans that we recommend you do in Madrid. From Urban Safari, we hope you like them!