Original ideas for a 40th Birthday party
Your 40th birthday is finally approaching and you don't know where to celebrate it with your friends. You're not one of those who go to McDonald's and you're not much of a party person either. Don't worry, from Urban Safari, we bring you the eight most original ideas to spend an unforgettable 40th birthday party, with plans that everyone will love and you will surely enjoy regardless of your tastes.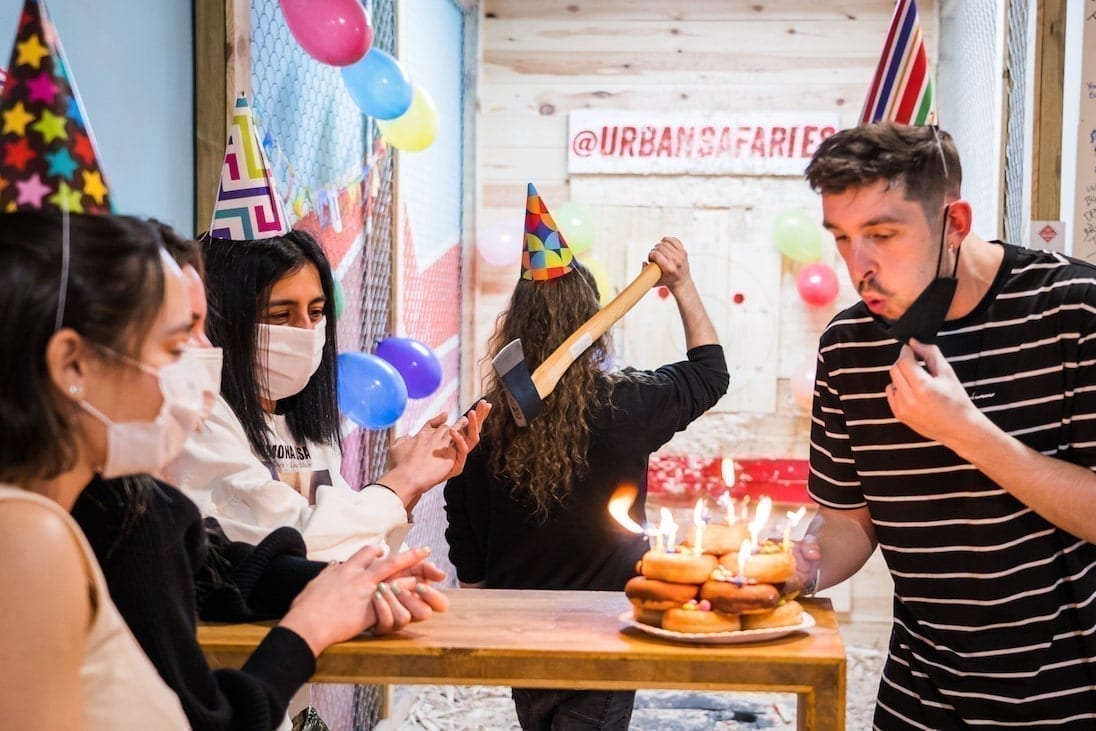 Enjoy a day full of axes. Urban Safari offers you to spend a very fun birthday with your guests
One target, one hour, cold beers and, of course, our arsenal of axes and throwing weapons. We assure you that axe throwing in Madrid is the best birthday plan if you want to surprise your friends, family or partner 😉
Hours: Mon to Tues: 4pm-10pm; Thurs: 4pm-11pm; Sat: 11am-11pm; Sun: 11am-10pm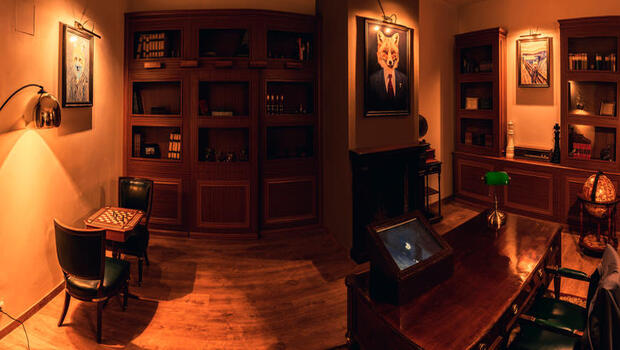 Fox in a box  is the largest Escape Room in Europe, an activity in which boredom has no place. This plan in Madrid offers you different scenarios in which you interact with the objects in the room to complete your escape.
Find out how it feels to solve the zodiac killer, rescue the Golden Chicken from a Wild West town, and rob a security camera with valuable jewelry. And yes, it is the largest Escape Room in Europe with 1500 square meters, so don't miss out on this experience with a bar included in case solving puzzles makes you very thirsty.
Thurs and Fri: 3:45 p.m.-01 a.m.; Sat and Sun: 10:30 a.m.-01 a.m.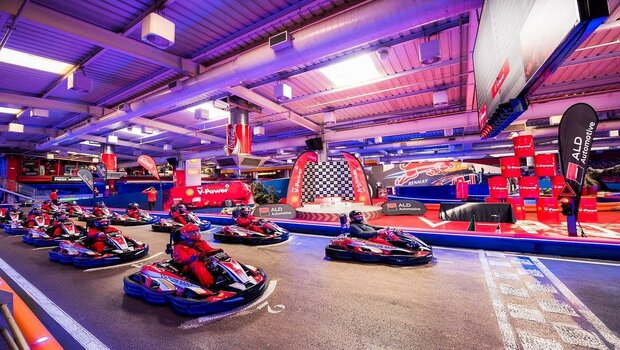 In this Karting circuit you can enjoy a fun plan to celebrate your 18th birthday in Madrid. Become a racing driver for a day at Carlos Sainz Kartingwith your friends and family.
Challenge your guests, have a good time and whoever is last, invite them to a round.
Hours: Mon to Tues: 6:00 p.m.-11:00 p.m.; Fri: 6pm-midnight; Sat: 10am-midnight; Sun: 10am-11pm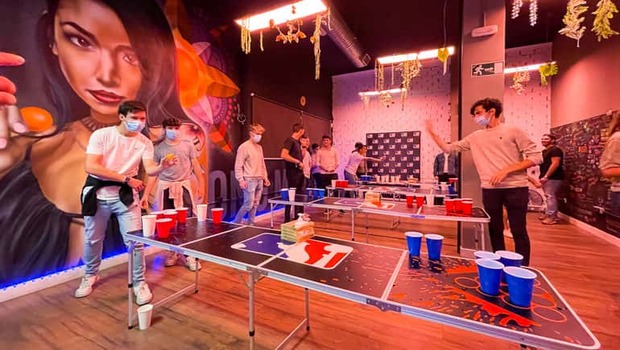 Feel the true American university vibe without leaving Madrid at Beer Pong Madrid. Go with your group of friends and enjoy a day of games and beers.
Beer pong is an activity that has become fashionable in recent years in Spain and is a series of games whose objective is to frame ping pong balls inside glasses full of beer. Glass where the ball lands, glass that your opponent has to drink. It is a different way, different from staying with your group to have a beer in any bar in the city.
Tue to Sun: 5pm-11pm
C. de Manuela Malasaña, 31
Just by putting on a pair of virtual reality glasses, you and your friends will enter a new universe, where you can play together various games ranging from the zombie apocalypse to real war.
Hours: Mon-Fri: 16:00-22:00; Sat-Sun: 11:00-22:00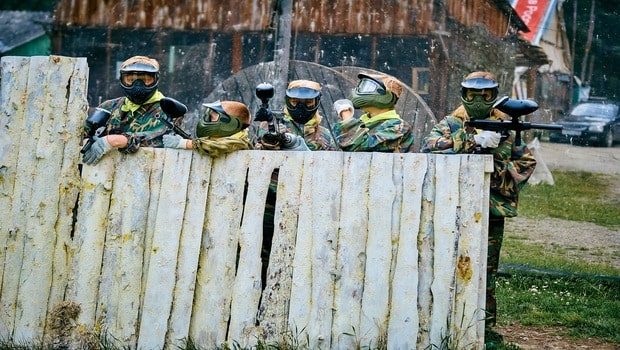 Another good option is to celebrate your 4oth birthday at the Gran Paintball Madrid, which has the largest stages in Europe.
Bring your guests to this paintball where you will face other groups of players and you will feel like real soldiers. In addition, you can reserve a game with a subsequent barbecue, perfect to recover your strength.
Hours: Monday-Sun: 09:00-23:30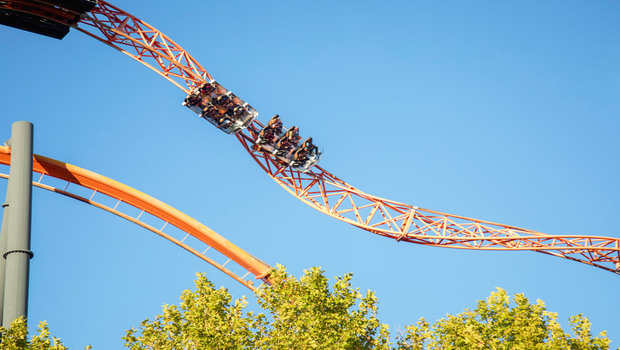 The Theme park in Madrid will always be a safe bet. Discover or rediscover the traditional park and dare to ride the mythical flying ones, the rapids or the dreaded roller coaster, the Tarantula.
Do not miss the opportunity to live the experience with friends, family or partner.
Mon to Wed: 12pm-9pm; Fri and Sat: 12pm-10pm; Sun: 12pm-9pm
8- Rolling dance & burger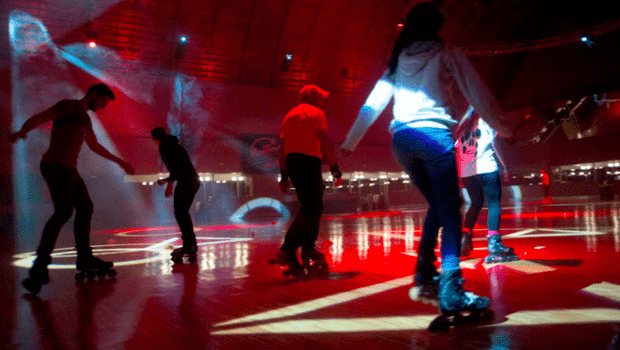 If you want to feel in the 80s for a day, you have to celebrate your birthday at Rolling Dance & Burger. It is one of the largest roller skating rinks in Europe. You have almost 900 square meters and it is located in the Chamartín Station.
If you have never skated or are a bit clumsy, don't worry. They have a school where they can teach you and in no time at all you will see yourself walking the track to the rhythm of the best songs of the decade. Also, when you finish you can have a hamburger in the purest American style.
Wed and Thurs: 5pm-midnight; Fri: 1pm-midnight; Sat: 1pm-8pm and 9pm-02am; Sun: 1pm-midnight
Estos son los planes de 18 cumpleaños originales que os recomendamos hacer en Madrid. Desde Urban Safari, ¡esperamos que os gusten!