What to do in Madrid on a Sunday
The weekend is approaching and you have not had time with classes or work to find a good plan, but you have arrived at the right place.
From Urban Safari we bring you the best options you can choose to spend a Sunday in Madrid full of emotions and unique experiences.
Take note and we assure you that you will not regret it.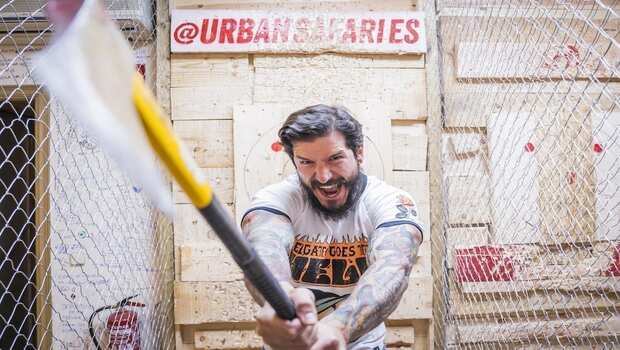 You have one hour, a target for you and your friends, cold beers and, of course, our arsenal of throwing weapons.
Mon to Thurs: 4pm.-10pm.; Fri: 4pm-11pm; Sat: 11am-11pm; Sun: 11am-10pm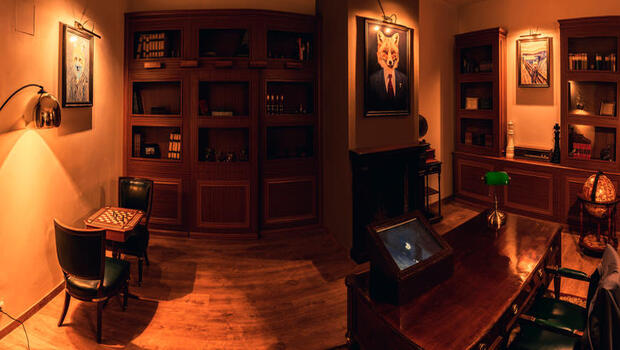 Fox in a box is the largest Escape Room in Europe, an activity in which boredom has no place. This plan in Madrid offers you different scenarios in which you interact with the objects in the room to complete your escape.
Find out how it feels to solve the zodiac killer, rescue the Golden Chicken from a Wild West town, and rob a security camera with valuable jewelry.
And yes, it is the largest Escape Room in Europe with 1,500 square meters, so don't miss out on this experience with a bar included in case solving puzzles makes you very thirsty.
J y V: 15:45h-01h; S y D: 10:30h-01h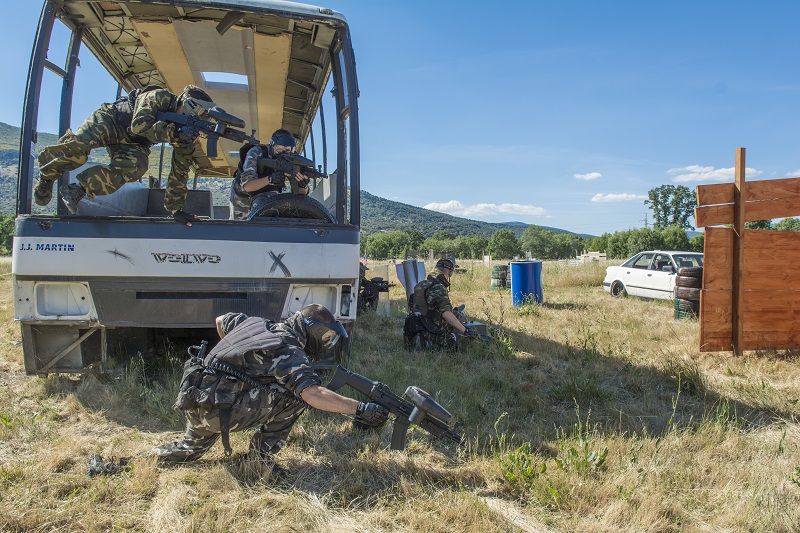 Gran Paintball Madrid is the largest playing field in Spain. Apart from the paintball activity, they offer barbecues, an escape room, gymkanas and a simulation of the Squid Game.
They open every day by reservation and the good news is that there is a bus, the 664, that you can take in Moncloa and it has a stop at the door of the Gran Paintball.
C/Barrasqui S/N (San Lorenzo de El Escorial)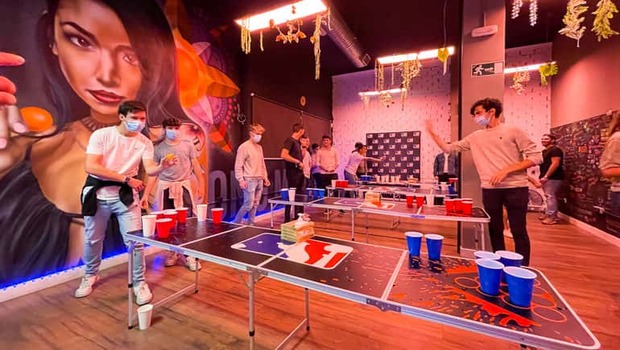 Feel the true American university spirit without leaving Madrid at Beer Pong Madrid. Go with your group of friends and enjoy a day of games and beers.
Beer pong is an activity that has become fashionable in recent years in Spain and is a series of games whose objective is to frame ping pong balls inside glasses full of beer. The cup where the ball lands, is the cup that your opponent has to drink.
It is a unique idea, different from staying with your group to have a beer in any bar in the city.
Tues – Sun: 5pm- 11pm
C. de Manuela Malasaña, 31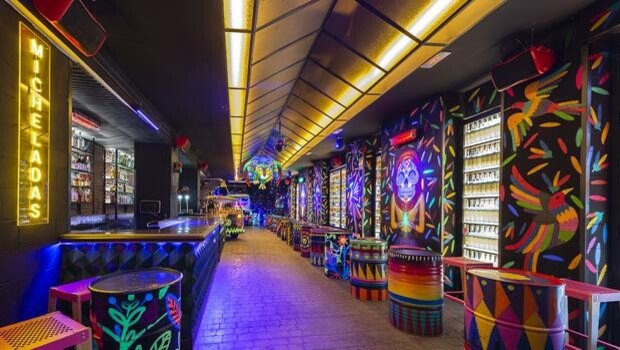 You will like this plan whether you are new to Madrid or not, Calle 365 is the Secret Alley on trend in the Madrid city.
The entrance to this site is secret, before entering you have to say the password: Alebrije and so you can enjoy a themed bar-restaurant that transports you to Mexico.
Do not doubt this Madrid plan and taste traditional Mexican tacos and incredible cocktails in a good atmosphere with music and spectacular decoration.
L a X: 18h-02h; J a S: 18h-03:30h; D: 18h-02h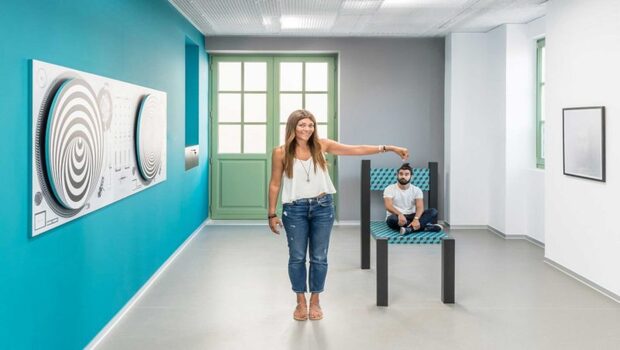 A Sunday full of tricks and illusions, stop by the Museum of Illusions with your friends, family or partner and be surprised by the best mental deceptions.
You will be able to bring out your most creative side and have a spectacular photo session where it seems that your head has been cut off, you are flying, or that you are walking through space or that you are gigantic compared to your companions.
It is a creative way of understanding how our mind's perceptive capacity sometimes deceives us, and enjoying it to incredible effect.
University students, if you present your supporting card, you have a discount of €3 on the entrance.
L a D: 9:30h-22h
Cine Ideal, C. del Dr. Cortezo, 8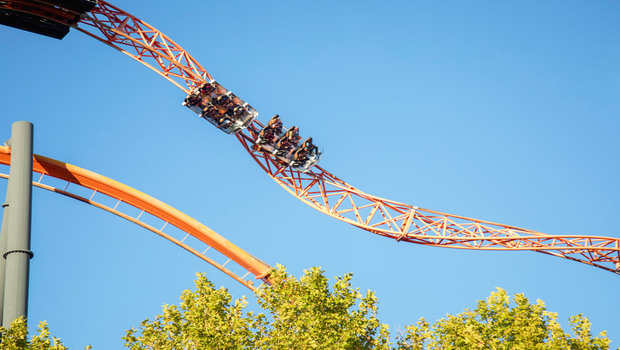 The Madrid Amusement Park will always be a safe bet. Discover or rediscover the traditional park and dare to ride the mythical flying ones, the rapids or the dreaded roller coaster, the Tarantula.
Además, este mes todo el parque está decorado con ambientación de Halloween e incorpora atracciones de esta temática.
No pierdas la oportunidad de vivir la experiencia con amigos, familia o pareja.
L a X:12h-21h; V y S: 12h-22h; D: 12h-21h
8- Rolling dance & burger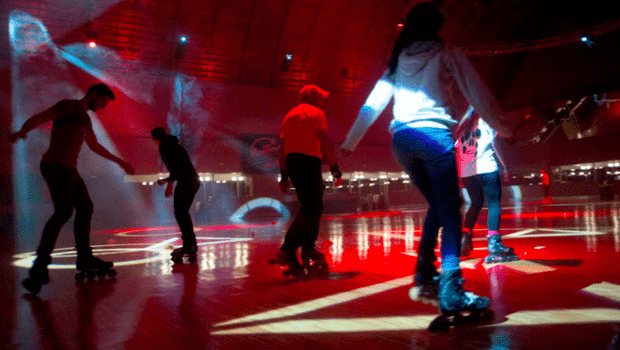 If you want to feel in the 80s for a day, you have to visit Rolling Dance & Burger It is one of the largest roller skating rinks in Europe. You have almost 900 square meters and it is located in the Chamartín Station.
If you have never skated or are a bit clumsy, don't worry. They have a school where they can teach you and in no time at all you will see yourself walking the track to the rhythm of the best songs of the decade.
Also, when you finish you can have a hamburger in the purest American style.
Wed and Thurs: 5pm-12am; Fri: 1pm-12am; Sat: 1pm-8pm and 9pm-2am; Sun: 1pm-12am
9- Shop at the biggest Zara in the world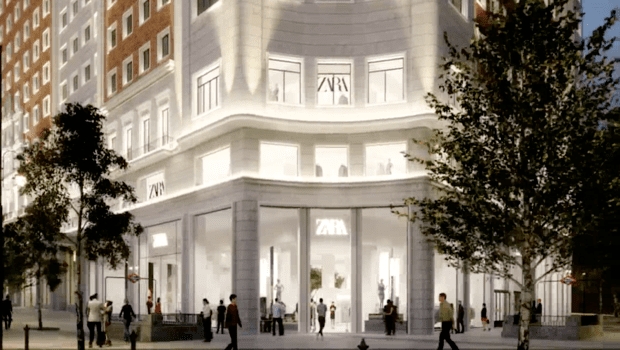 This year, the largest Zara in the world opened in the Plaza España. With 9,000 square meters of surface area, this store is the fantasy of any fashion fanatic.
If you prefer a Saturday in which to take the opportunity to take your credit card for a walk among the crowds, the shops and the lights of Gran Vía, this plan is perfect for you.
The store has women's, men's, children's, home and beauty sections, all spread over its four floors.
L a D:10h-22h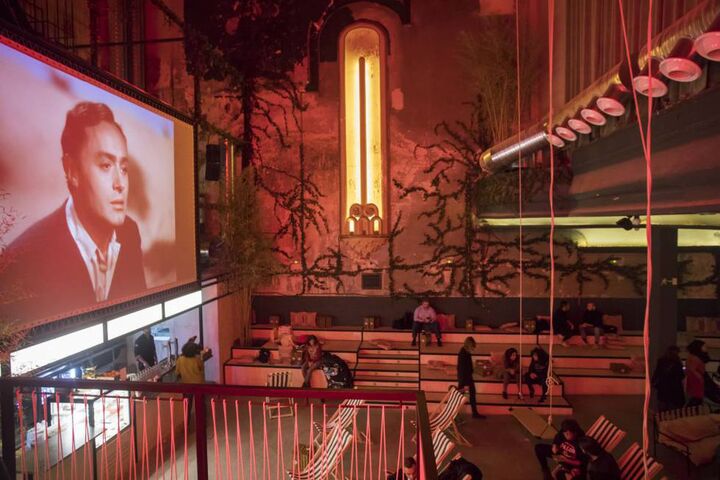 Sala Equis is an innovative concept of what we know as a movie theater. Focused on the diffusion of cinema and the fight not to lose the tradition of going to see movies in theaters as a social act.
In the Sala Equis you can enjoy both current films and classics while having something to eat. From an omelette skewer in the purest Spanish style to a salmon poke if you feel a little more foodie. The prices are not excessively expensive for the great experience of visiting this popular room.
Calle Duque de Alba, 4 Madrid 28012
These are the original plans that we recommend for a Sunday in Madrid. From Urban Safari, we hope you like them!