Team building activities madrid
Are you looking for original activities for your team building or company event in Madrid? Promote healthy competitiveness and the motivation of your employees with fun team building activities. The recommended activities improve relationships and teamwork, as well as being unique experiences.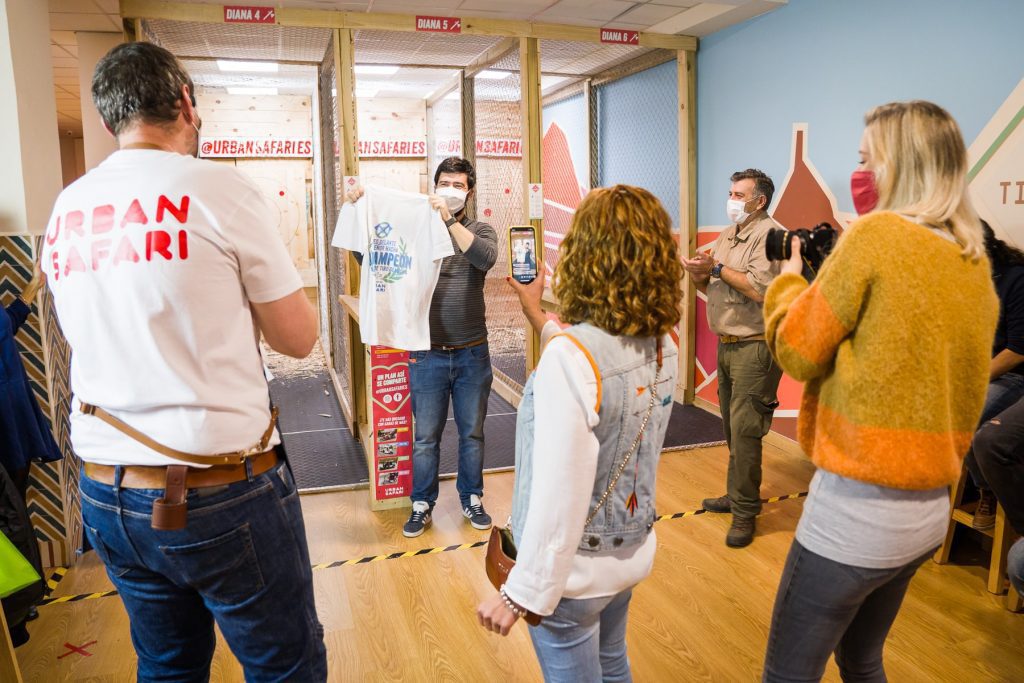 At your business event, organize an axe throwing tournament, which your employees will surely want to participate in. In Urban Safari you can enjoy a unique activity throwing axes and more throwing weapons.
This axe throwing event encourages healthy competition and teamwork
Hours: Mon to Thurs: 4pm-10pm; Fri: 4pm-11pm; S: 11am-11pm; Sun: 11am-10pm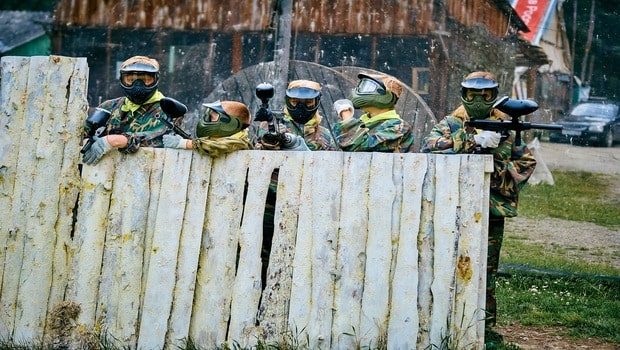 Come with your team to Action Live, paintball with 16 scenarios where you can go on an adventure.
Trucks, tanks, helicopters or jeeps of the Civil Guard are some of the decorations found in the scenarios. It is an activity where you can compete and have a great time.
Hours: Mon-Sun: 9:00-23:00
Av. Ntra. Señora del Retamar, 16
3- Wind tunnel at Madrid Fly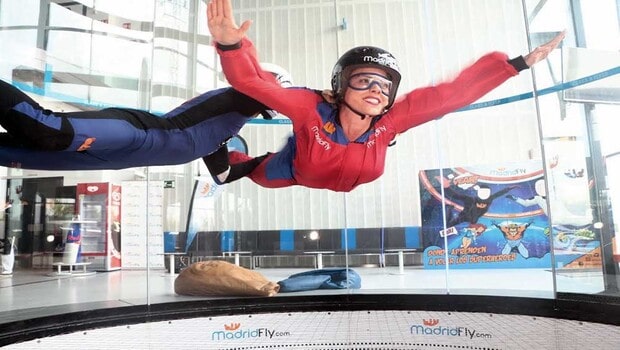 Have you ever wondered what it feels like to fly, because Madrid Fly gives you an original experience for your business event in Madrid.
This Team Building activity in Madrid consists of a wind tunnel in which you will be able to discover what it feels like to float on the wind.
Hours: Wed to Fri: 4:00 p.m.-9:00 p.m.; Sat and Sun: 10am- 9:30pm
Av. Ntra. Señora del Retamar, 16
4- Climbing at Sputnik Climbing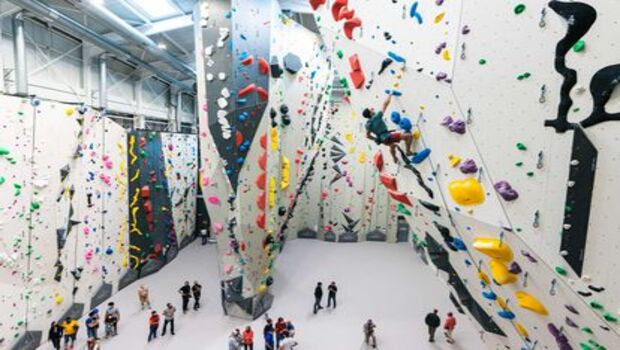 At Sputnik Climbing you can organize your team building event and enjoy a fun and original activity. Promote healthy competitiveness and teamwork with this extreme activity, which involves sport and adventure.
Hours: Mon to Sun: 7am-10pm
5- Go-Karting at Speed Park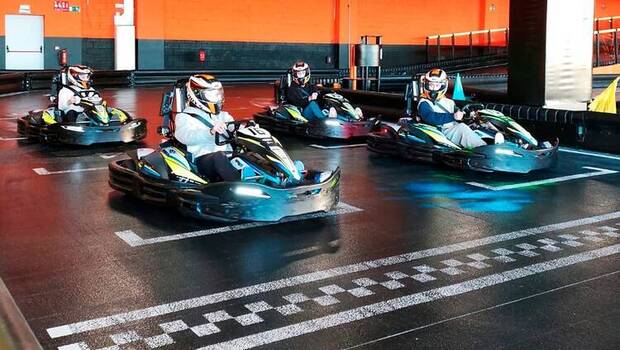 Do you want to play Mario Kart in real life? Well Speed Park makes it easy for you, here you can organize your company event with activities such as car races.
In addition, the site also offers private Karaoke rooms and a bowling alley.
Hours: Sun to Thurs: 1pm – 12am; Fri and Sat: 1pm-1am.
These are the original activities that we recommend you do in Madrid with your work team. From Urban Safari, we hope you like them!