What team activities can be done in Madrid? What are the best and most fun? From Urban Safari we bring you the best ideas for Team Building activities so that you can have a fun time with your colleagues.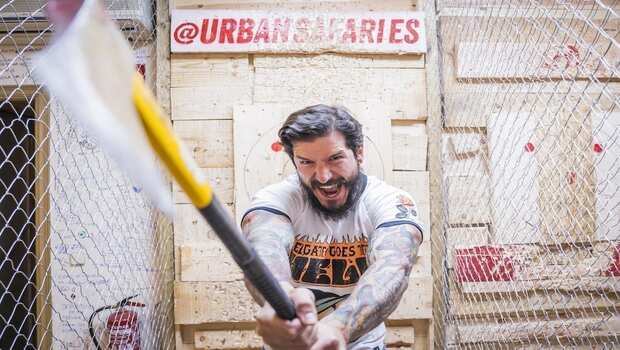 Come with your mates and compete to win a few beers. We assure you that axe throwing in Madrid is the best plan if you want to surprise your team, you will not fail.
Mon to Thurs: 4:00 p.m.-10:00 p.m.; Fri: 4pm-11pm; Sat: 11am-11pm; Sun: 11am-10pm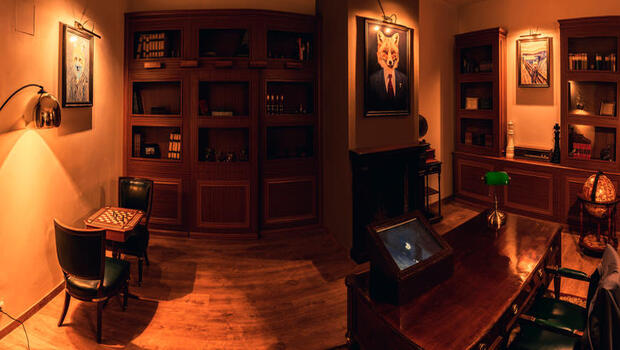 Fox in a box is the largest Escape Room in Europe, an activity in which boredom has no place. This plan in Madrid offers you different scenarios in which you interact with the objects in the room to complete your escape.
Come with your team and find out how it feels to discover the Zodiac Killer, rescue the Golden Chicken from a Wild West town, or heist a security camera with valuable jewelry.
And yes, it is the largest Escape Room in Europe with 1,500 square meters, so don't miss out on this experience. It has a bar where you can have a drink when you finish
J y V: 15:45h-01h; S y D: 10:30h-01h
If you are looking for a plan that encourages participation, teamwork and decision-making, you should come to Virtual Arena and try one of their multiplayer virtual reality games.
You can move around a room in groups of up to twelve people. For team activities, they have a catering service and a specialized room for business activities.
Hours: Wed & Thurs: 17:00-21-00; Fri: 5:00 p.m.-10:00 p.m.; Sat: 11:00-15:00 and 16:00-22:00; Sun: 11:00-14:30 and 16:00-21:00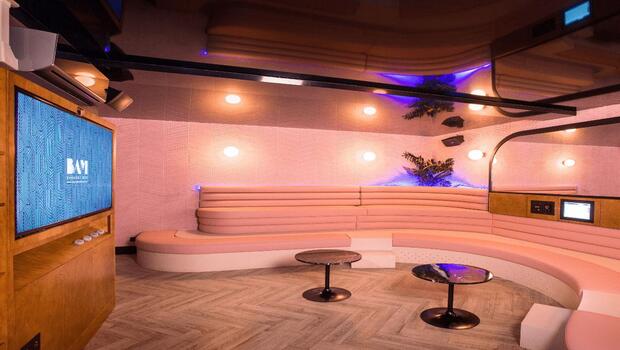 If you prefer that you and your team spend some time between music and drinks, BAM Karaoke is your place.
This karaoke offers private rooms where your colleagues can sing their favorite songs and offer a concert full of laughter. From the same room you can order what you want to drink.
Hours: Mon-Thurs: 18:00-03:00; Fri: 04:00 p.m.-03:30 a.m.; Sat: 1:30 p.m.-03:30 a.m.; Sun: 16:00-03:00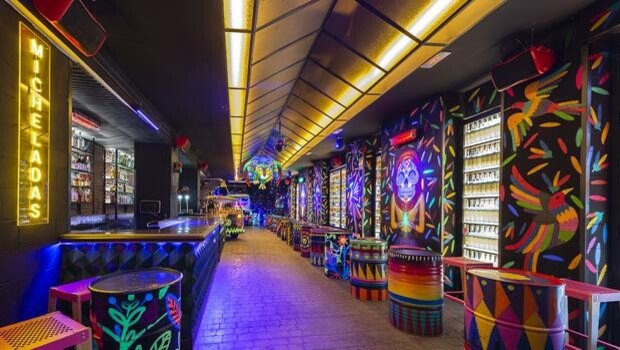 Calle 365 is the trendiest Secret Bar in Madrid.
The entrance to this site is secret, before entering you have to mention the key: Alebrije and so you can enjoy a themed bar-restaurant that transports you to Mexico.
Do not doubt this plan that you can do with your team in Madrid and taste traditional Mexican tacos and incredible cocktails in a good atmosphere with music and spectacular decoration.
Horarios: L a X: 18h-02h; J a S: 18h-03:30h; D: 18h-02h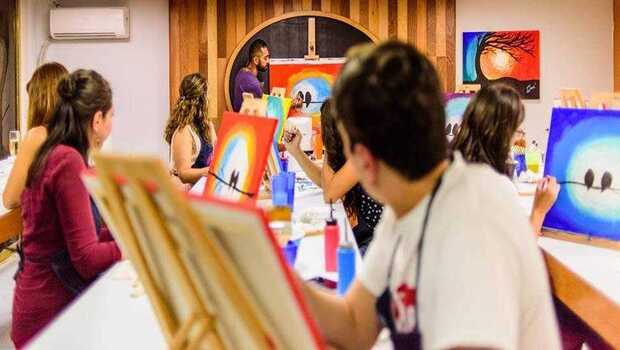 There is nothing more pleasant than sitting with colleagues and friends in front of a blank canvas, having a few glasses of wine and letting your imagination run wild with the color combination that you like best. Bring out the artist that you have inside in this experience that he has been sweeping in recent months in the capital.
There are several distributed throughout the city, but Soho Art Madrid stands out, which promises a cosy, calm environment prone to creativity. The price includes tapas, wine and the canvas.
Hours: Mon-Thurs: 10:00-14:00 and 17:00-22:00; Fri: 18:00-21:00; Sat: 12:00-15:00 and 19:00-22:00; Sun: 12:00-15:00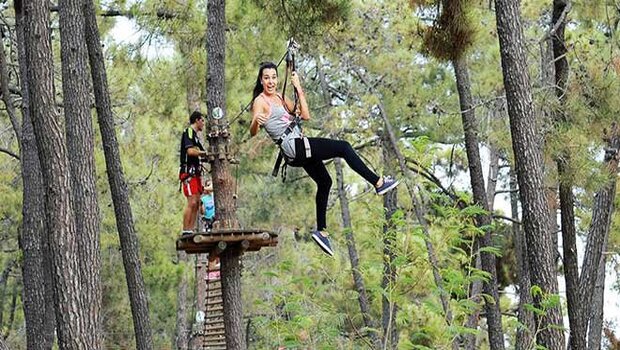 Aventura Amazonia is a play space in nature, come with your team and form your own adventure in the trees while having a good time and laughing.
Zip lines, suspension bridges, climbing and all kinds of tests and games are available in this natural space. It is an excellent opportunity to foster team cohesion and strengthen relationships.
Hours: Fri-Sun: 10:00-19:30
8- Rolling dance & burger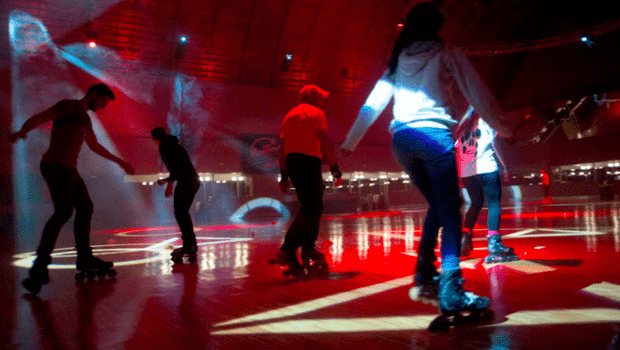 If you want to feel in the 80s for a day, you have to visit Rolling Dance & Burger. It is one of the largest roller skating rinks in Europe. You have almost 900 square meters and it is located in the Chamartín Station.
If you have never skated or are a bit clumsy, don't worry. They have a school where they can teach you and in no time at all you will see yourself walking the track to the rhythm of the best songs of the decade.
Also, when you finish you can have a hamburger in the purest American style. Do not hesitate to bring your team to this activity
Horarios: X y J: 17h-24h; V: 13h-24h; S: 13h-20h y 21h-02h; D: 13h-24h
These are the original plans that we recommend you do with your team in Madrid. From Urban Safari, we hope you like them!